Date
What we did
Logo Design / Branding / UX Design / UI Design / Motion Design
Visit Website
The logo is the primary identifying element of the Trial Funds brand and should be used on all communication items. It consists of the company's name and the graphic mark.
We began the process by sketching concepts that represented the TrialFunds brand (sophisticated, mature and financially stable). This led us down a path of working with monograms.
The final result was a tweak on one of the sketches, the concept combines the T and F into a gavel to symbolize the aspect of law. We created the color schemes to support the "investment" idea with a blue (safe) and gold (money).
We designed branding and stationery for TrialFunds to help solidify their presentation.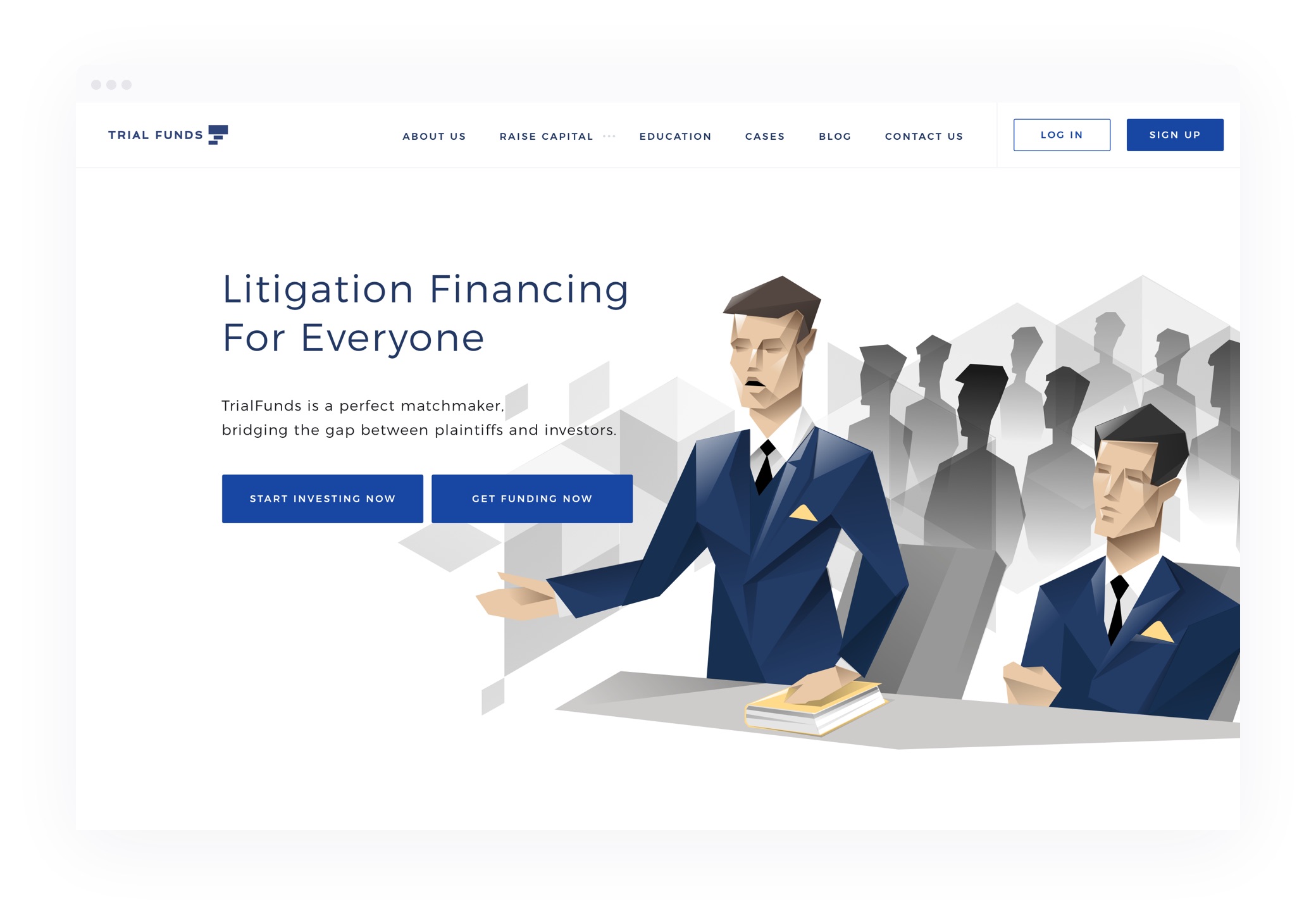 ‍
‍
‍
‍
‍
‍
‍
‍
‍
‍
‍
‍
‍
‍
‍
‍
‍
‍
‍
‍
‍
‍
‍
‍
‍
‍
‍
‍
‍
‍
TrialFunds also need a short animated explanation video for the product in English and Chinese. We created the story board, script and animation, and hired some talented voice actors to help add the final touch.